National Conference
7 February 2019:
Rethinking Resilience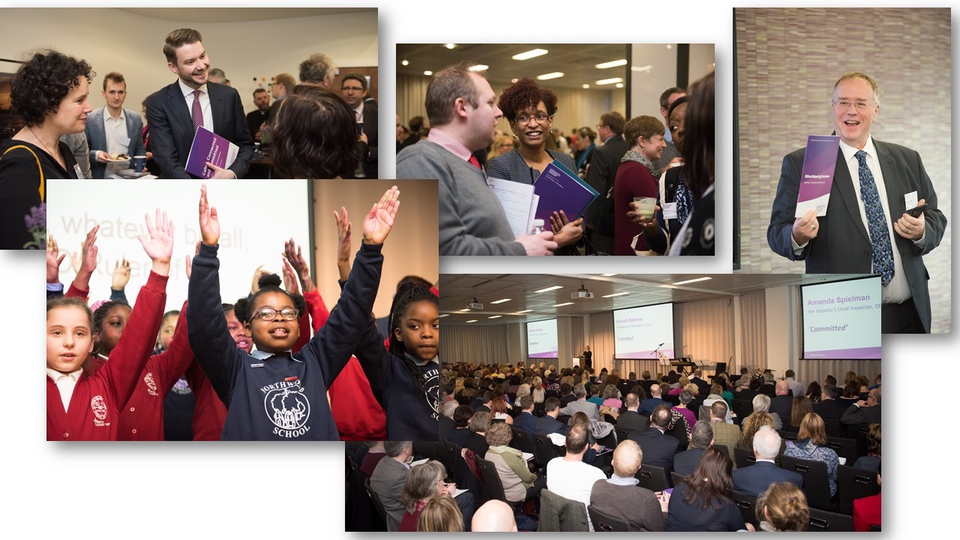 Resilience is one of the most common education buzzwords of our day - if only our students, staff, organisations or budgets were more resilient…It is a word too often reduced to simplistic ideas of grit, determination, getting through tough times, or simply coping.
"The current educational climate is frequently characterised as one of increased accountability and pressure on school leaders at all levels. Challenges of budget, staffing, recruitment of leaders, mental health continue to grow - could rethinking resilience from a deeply Christian point of view help us not to ignore or avoid the challenges, but recognise that it is frequently at these critical points that we grow the most as leaders, teams and institutions?"
The Revd. Nigel Genders, Chief Education Officer
Keynote Addresses
Our 3rd National Conference will welcome many hundreds of leaders from across the country and will feature a fantastic range of keynote speakers: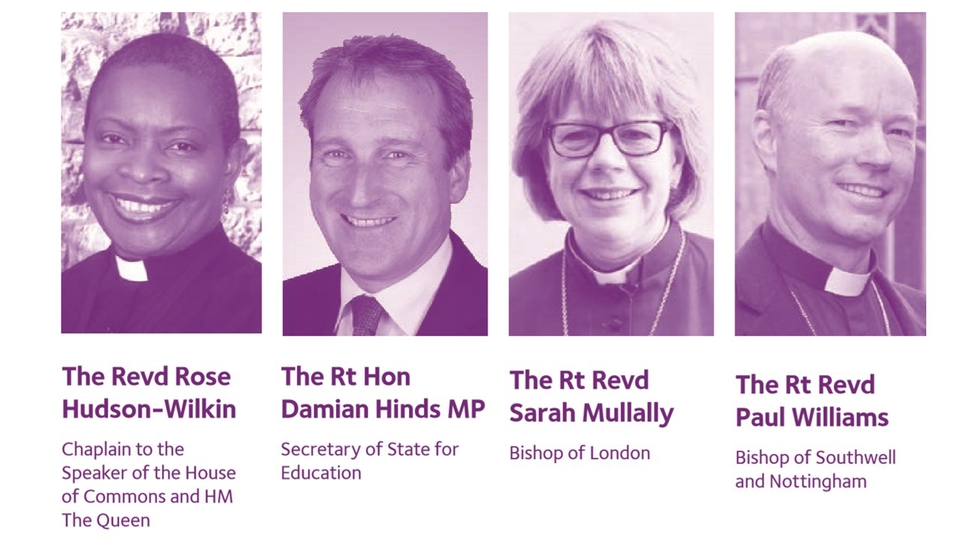 The conference will also unpack this theme through practical workshops, networking and collaboration across the following four streams:
School Leaders Streams
MAT Leaders and Governors
Diocese Teams and Church Leaders
Sixth Form Student Leaders
Booking is now closed for this conference.
Workshop Sessions Streams
We have an amazing line up of speakers leading workshops across our 5 streams:
School Leaders Streams
Dame Alison Peacock, Chartered College of Teaching
Mary Myatt, Author and Educator
Rob Robson, CofEPQH Programme Lead
Nick Shepherd, Setting God's People Free
Rob Loe, Relational Schools
Mary Hawes, Church of England Education Office
MAT Leadership/Governance Stream
Professor Bill Lucas, University of Winchester
Amanda Wachsmuth, Morgan Stanley
Edward Davies, Centre for Social Justice
Kiran Gill, The Difference
Helena Arnold, Church of England Education Office
Diocese/Church Leaders Stream
Rt Revd Martyn Snow, Bishop of Leicester
Carolyn Lewis,Diocese of Leicester
Rt Revd Christine Hardman, Bishop of Newcastle
Paul Rickeard, Joint Education Team for the Dioceses of Durham and Newcastle
Derek Holloway, Church of England Education Office
Lyn Field, Church of England Education Office
Jim Walters, London School of Economics
Paul North, Diocese of Chester
Miriam Kearney, Cathedral Academy, Wakefield
Garry Neave, Church of England Education Office
6th Form Student Leaders Stream
Dan Finn, Archbishop of York Youth Trust
Elizabeth Howat, Archbishop of York Youth Trust
Tatty Wilson, Diocese of Exeter
Iesha Small, LKMCo
#iwill Team