SIAMS Leadership Development Resources
As part of the Foundation's aim to develop inspirational leaders who are called, connected and committed to deliver the Church of England vision for education, we are delighted to launch some new resources aimed at supporting leaders preparing for the SIAMS inspection process, and embedding their thinking in this area across the 5-year cycle. These leadership development resources are structured in 9 units: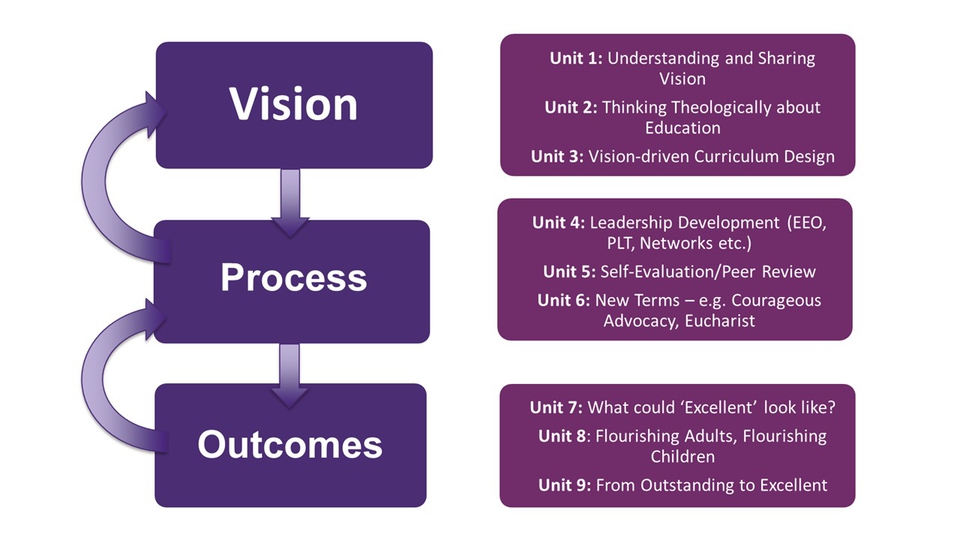 'Train the Trainer' events - Spring/Summer 2020
We are holding 3 Train the Trainer events to launch these resources as follows:
9 January 2020 - Units 1-3: Understanding and Sharing Vision, Thinking Theologically about Education, Vision-driven Curriculum Design
19 March 2020 - Units 4-6: Leadership Development, Self-Evaluation/Peer Review, New Terms
17 June 2020 - Units 7-9: What could 'Excellent' look like?, Flourishing Adults, Flourishing Children, From 'Outstanding' to 'Excellent'
All of these events will run from 10.30-3.30 at Church House, Westminster. They will suitable for Diocese Education Teams, School leaders, MAT leaders, Inspectors and are designed to provide training in how to use this suite of resources with wider groups in local areas.
The events will be presented by
Andy Wolfe, Deputy Chief Education Officer (Leadership Development)
Derek Holloway, National SIAMS Manager
Emily Norman, Head of Networks, Church of England Foundation for Educational Leadership
Tickets for each event are £150 per person, with Dioceses who are part of the Foundation's Peer Support Network qualifying for 2 places for the price of 1, enabling two delegates to come to each event.
To book onto these events, please click the links below: