Leaders Like Us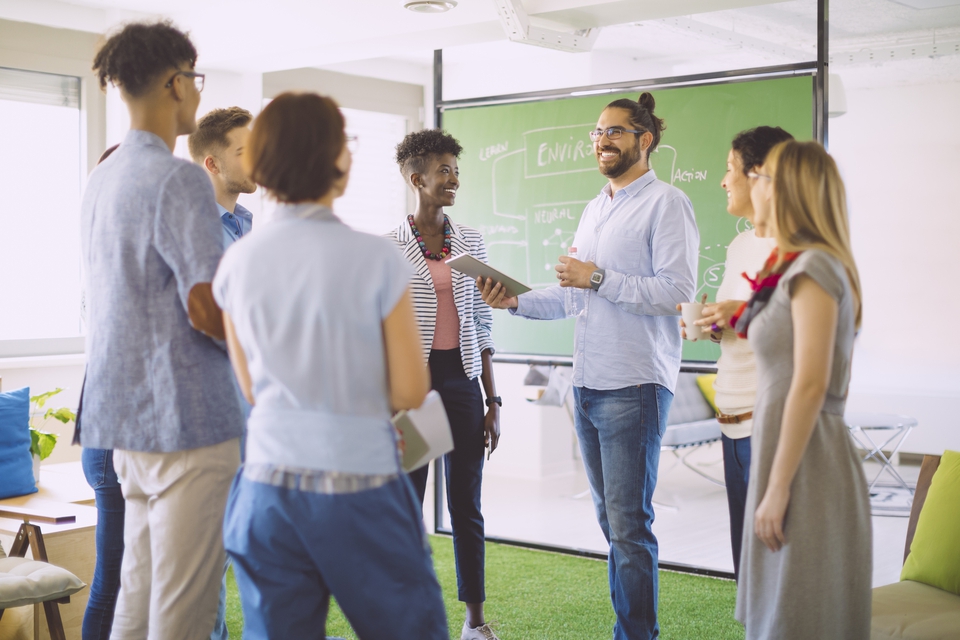 Leaders Like Us is a multi-faceted programme for aspiring senior leaders from UKME/ GMH backgrounds, throughout the country, with the aim of enabling them to progress to headship. It is open to teachers and leaders in all schools in England, not just Church of England schools. You can find out more via this short video: Leaders Like Us
Please also watch the recording of the Career Development Conference held in October to support Middle Leaders into Senior Leadership
How does the programme work?
The Leaders Like Us Programme is an 18-month learning journey, which supports you as a leader to develop your knowledge and skills in order to prepare you for headship in the next 2 – 5 years. This course is for UKME/GMH teachers and leaders all over England. The four elements interweave to give you a broad range of experiences and opportunities for learning, based on the research around what we know works with regards to UKME/GMH school leader progression and recruitment (e.g. Miller 2020). The four elements are:
| | |
| --- | --- |
| Training | Supporting you to find the right accredited training to enable you to progress to the next stage of your leadership (including NPQ courses such as NPQSL or NPQH, as well as bespoke training offered through our partners, Aspiring Heads). CEFEL's Racial Justice Team will be able to find the right fit for your career progression and we will track you through the programme to ensure it is fully meeting your needs. |
| Shadowing | Linking you with a similar school in a contrasting location to give you the experience of seeing headship close-up and the understanding of what working in a different context might be like. The headteacher you shadow will then become a mentor to you throughout the duration of the programme. Your mentor, school and their diocese/ trust will undergo training and oversight from the CEFEL Inclusion team to ensure this is an experience which enables you to thrive. |
| Mentoring | Your mentor Headteacher will support you as you seek to progress in your career, helping to prepare you for job applications and interviews as well as supporting your personal development as a leader. The mentors will be trained and overseen by experienced UKME school leaders, within MATs or dioceses that are fully engaged in our Diversity, Equity and Inclusion work. |
| Networking | You will form a cohort group with the other leaders on the programme and work together to find collective solutions to school leadership issues, to celebrate one another's successes, to learn from each other's stories and to advocate and encourage one another. These networks will be led by the CEFEL Curriculum and Inclusion Team, with a mix of virtual and face to face events – regionally and nationally. |
To find out more, as a potential participant or host, please contact
Bola-Alysia Ayonrinde: bola-alysia.ayonrinde@churchofengland.org (Primary)
Elizabeth Olulari: elizabeth.olulari@churchofengland.org (Secondary)
They would be happy to speak to your headteacher if that would be helpful for you!
Frequently Asked Questions
Who is this course for?
This programme is for any UKME/ GMH qualified teacher with leadership experience, looking to progress to senior leadership and ultimately headship. 'Leadership experience' means having a middle or senior leader responsibility, such as year or phase leader, subject leader, assistant or deputy head. You do not have to work in a Church of England school in order to apply. Applicants from all types of schools (CofE, Catholic, Community, Academy or Independent*) will be considered, from anywhere in England. As the Church of England, our values and beliefs drive our work, so there will be some faith-based content in the programme (such as simple reflections or the opportunity to explore your core beliefs and drivers), but there is no expectation that participants practise a particular faith.
How much does it cost?
The course is fully funded for teachers in maintained schools, thanks to the Racial Justice Grant (from CEMEAC). This includes: the prestigious launch event, the assigned training course*, mentoring, shadowing opportunity, network events and programme materials. It doesn't include cover costs for time out of school, travel (although some travel bursaries are available for long distances) or the cost of the National Conference.
* Please note we are unable to fund the training element (ie NPQ course) for teachers in independent schools, but all other elements are covered as for maintained schools.
How much time will I be out of school?
In order to attend all elements of Leaders Like Us - launch event, 3 further national network events, the shadowing opportunity (1 week) and regional twilight events - you will need up to 10 days out of school, over 18 months. This does not include your training course, which may take additional time. However, the Leaders Like Us Programme can be tailored to each individual applicant to create a bespoke experience based on your circumstances.
What is 'shadowing'?
The shadowing opportunity is spending 1 week in a school different to your own, in order to experience what it would be like to be a headteacher in a context like that. These schools will be ones we have assessed for their commitment to DEI work. You may have to travel away from home, in which case we would ask the school to accommodate you for the week. We will discuss your views on travelling away from home with you at the on-boarding stage of the process.
The school's headteacher will become your mentor for the duration of the programme.
What support will I get for this programme?
A member of our Racial Justice team will be assigned to you as your primary contact, and will check your progress through the programme. This is the person you will be able to contact if you have any questions or concerns during the programme. You will also be assigned a mentor, who will be a serving headteacher, and you will regularly access a networking group of your peers.
What are the training options?
Your contact from our Racial Justice team will speak to you when you apply and work with you to find the right training path for your point in your career. This will be either an NPQ programme or the Aspiring Heads programme, depending on your prior experience and specific needs.
Do I need my headteacher's permission to do this course?
Yes! You will need time out of school to attend, and it is therefore important your headteacher is able to support you in undertaking the programme. Our team is ready to speak to your headteacher about the programme if you would like help explaining why you would like to attend. Just let us know through the Expression of Interest form, or email a member of the team. elizabeth.olulari@churchofengland.org (Secondary), bola-alysia.ayonrinde@churchofengland.org (Primary).
What is the evidence base for Leaders Like Us?
We have worked with Professor Paul Miller of the Institute of Equity to develop this programme. His work around what works in UKME teacher recruitment, retention and progression has helped to shape the programme so it is evidence-informed.
We have 3 research-informed reasons underpinning Leaders Like Us:
Pupils' outcomes can be positively impacted by having teachers and leaders who represent them. See, for example, Villegas and Irvine (2010); Impact of same-race teachers on student outcomes Professor Heidi Mirza (Goldsmith's University) found that 'one worry was that pupils did not see teachers from their communities "thriving in schools".' IFS Race and Ethnicity Report
For all staff in schools to have an equal opportunity to progress into leadership, specific evidence-informed provision needs to be offered. See Miller (2018)
Diverse teams bring a positive benefit to the wider education system, in terms of innovation and ensuring practice is research-based to ensure the most equitable outcomes. See Rock and Grant (2016)