Embracing Interdependence - G7 Special
Following the G7 summit 2021, we have put together resources and some words of encouragement for schools:
Dear colleagues

It has been wonderful to see that as part of the G7 summit this weekend the Prime Minister was able to visit St Issey Church of England School http://st-issey.cornwall.sch.uk/ - leading to some excellent national (and I imagine global!) media coverage. How fantastic that world leaders are gathering in our nation, and taking the climate emergency as such a focus. Do check that out online (including some suitably wonderful photos of children's responses to the visit!)

In this week's issue of 'Called Connected Committed' we're taking that as a focus, along with a range of excellent resources we hope that can help you in your leadership of this work. We are also delighted to confirm that we will be shortly recruiting our new intake of younger leaders for the National Younger Leadership Groups – for primary, secondary and FE. These groups will involve around 300 young people for 2021-22 in a fantastic leadership development programme running in partnership with the Archbishop of York Youth Trust. One of the key foci for this group will be responding to climate emergency and tackling this at a local and national level. So, if you have students who you think might like to get involved in this, please do apply (details will circulate in the next issue)

We are continually reminded and challenged that unless the church takes the issue of climate emergency seriously, it will be a major barrier to young people engaging in thinking about faith, which is why it's become such a key focus for many Dioceses' approach to Growing Faith at the moment. The Youthscape/Tearfund report 'Burning Down the House' - https://wearetearfund.org/burning-down-the-house/ exemplifies this, and if you weren't able to listen to it at the time, please do go back and listen again to my interview with Lucie Shuker from Youthscape on this at our CCC podcast – https://www.cefel.org.uk/climatejustice/

With continued gratitude for all you're doing to lead through this extraordinary season.
Andy Wolfe

Deputy Chief Education Officer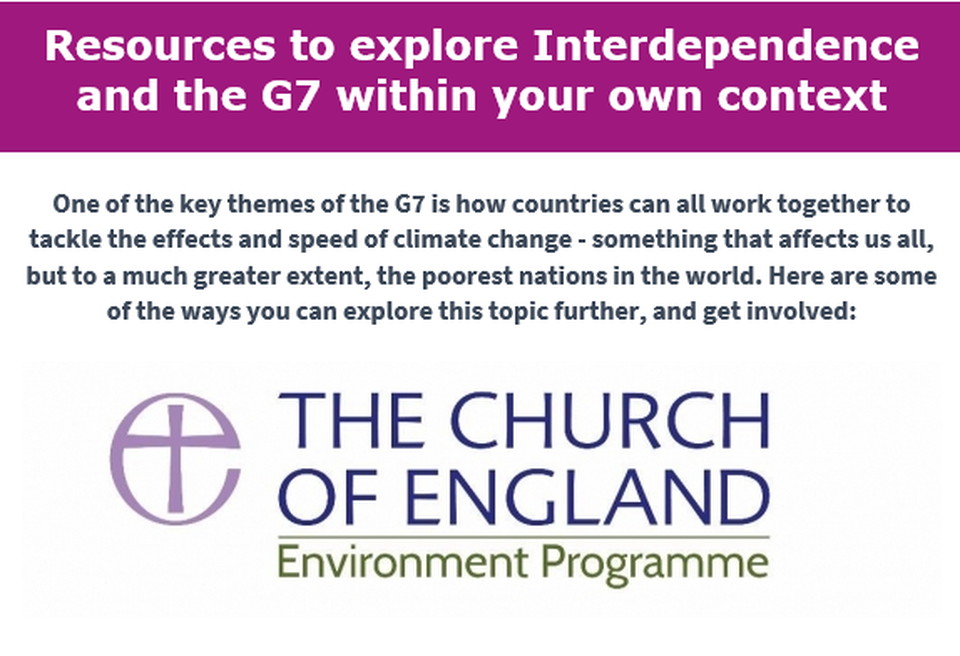 CofE Schools Net Zero Webinar
17 June 2021 at 4pm

Outline: The Church of England has an ambitious target to achieve net zero carbon emissions by 2030, this will involve reducing our carbon emissions in our schools. If you would like to hear more about the target and our planned next steps, we are hosting a webinar aimed at school leaders, school business managers, governors and diocesan officers. The webinar will include an update from Alex Green of UK Climate Change • Lets Go Zero; the Church of England Environment Programme is encouraging schools to sign up to Let's Go Zero and take ownership of a roadmap toward reducing their energy consumption. Alex's overview will include practical hints and tips and suggestions about how to measure energy data. In addition, the clever statisticians at the Church of England are working on an energy footprint tool for schools and will provide more information about this.

Held via Zoom: Register in advance for this meeting:
https://zoom.us/meeting/register/tJwvcO6qqT0iE9eYCZk4UmJpSfEkgKsaRRVq

After registering, you will receive a confirmation email containing information about joining the meeting.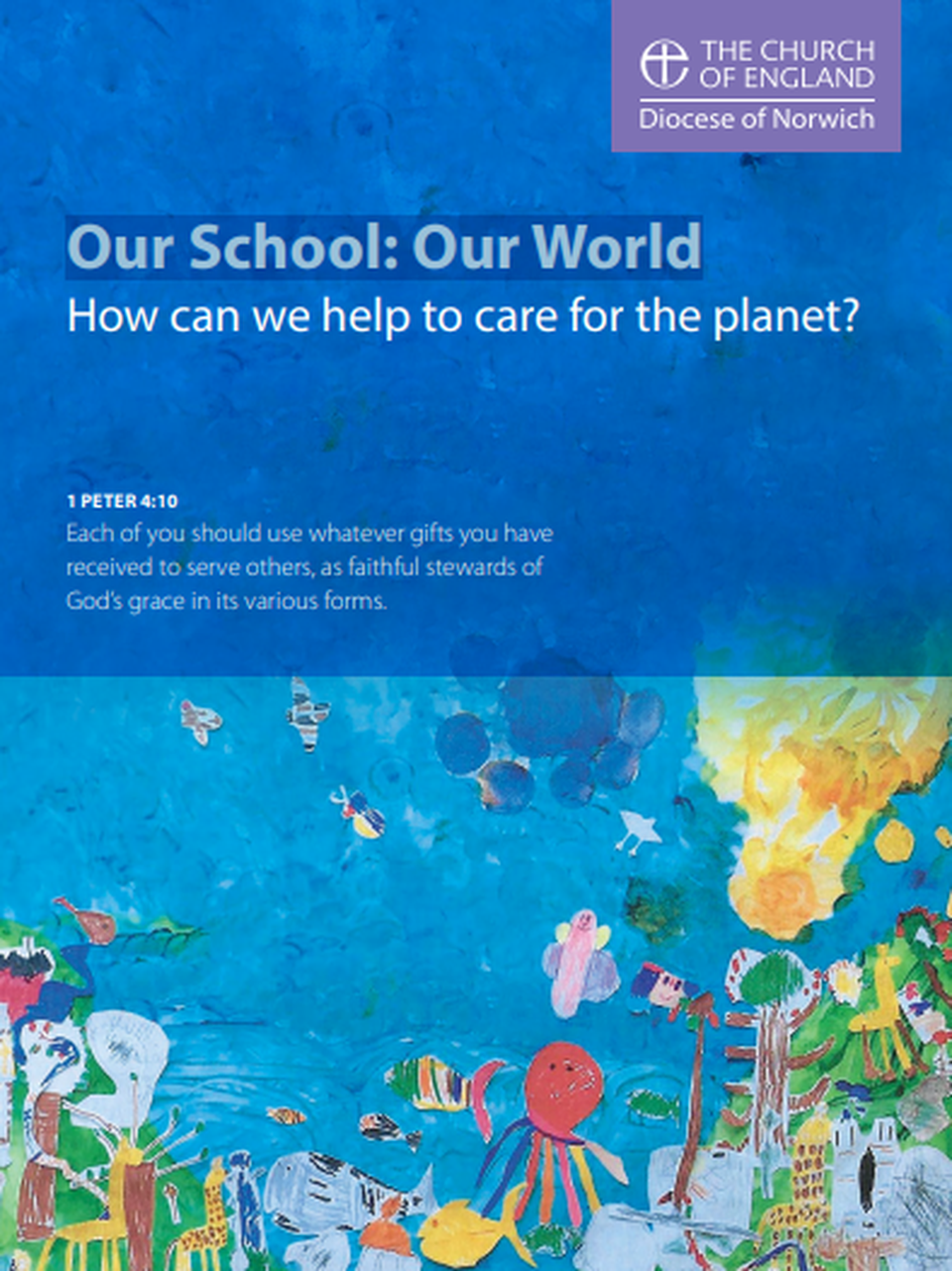 You can hear the Bishop of Norwich, Graham Usher (who has responsibility for the Environment) speaking about their resources for schools here:
Other projects you might be interested in are:
The Queen's Canopy - a nationwide drive to plant trees for the Queen's Platinum Jubilee. The campaign will encourage the planting of healthy native trees that will thrive in their environments.
The Fairtrade Foundation - A virtual exhibition exploring young people's visions of the world they want for farmers and workers worldwide, and the planet. Their work celebrates the power we all have to make a difference and inspires us all to choose the world we want to see.
Learning at Kew Gardens - Explore the wide range of resources for schools on the environment, including the Endeavour programme as well as home learning resources
Resources to help you reflect: