International Leadership of Diversity Network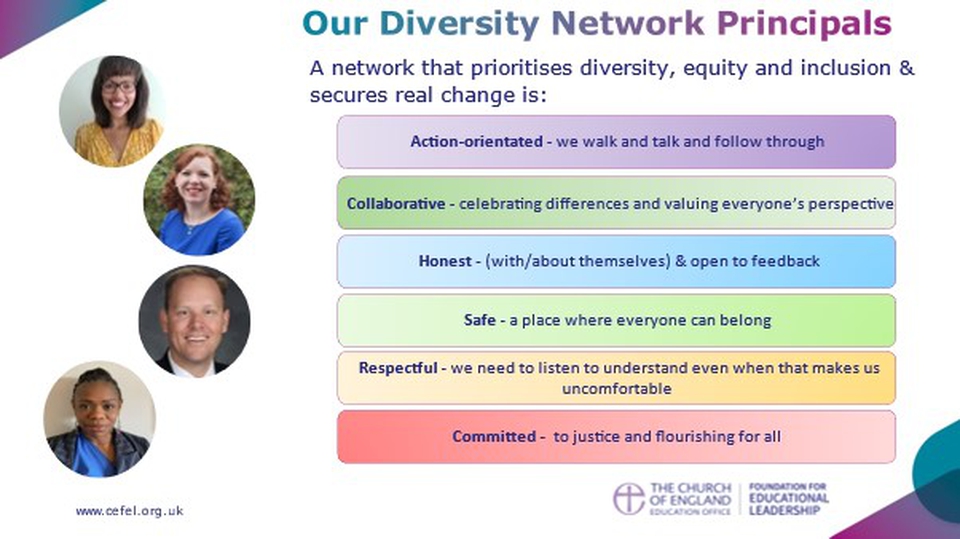 In 2020-21, we piloted a network between school leaders in the USA and in England, specifically looking at leading improvements in Diversity and Inclusion. The group comprised of Diocesan leaders, MAT leaders and headteachers all seeking to make changes within their context with regards to Racial Justice. Our US partners were connected with us through Baylor University. To support our England-based network, we worked with Allana Gay, founder of BAMEed, and Deborah Barnett from charity TLG. Since then, we have worked with diocesan, MAT and school leaders in 18 dioceses as well as leaders from right across the United States.
This network catalysed several work streams - including a Theological Framework for the curriculum, our 'Leaders Like Us' future leaders programme, conferences and symposiums looking specifically at Racial Justice, and proactive approaches to Recruitment and Retention.
We are taking expressions of interest for Cohort 3 (September 2022) - a new network for those who have yet to take part - as well as offering an Action Research opportunity for cohorts 1 and 2 with Baylor University in the USA. Find out more here:
For more information, please contact Emily.Norman@churchofengland.org